Connection, creativity, and PLAY are more important now than ever before.
Showing up and allowing ourselves to be fully seen is an invaluable tool for catalyzing foundational change in yourself, your community, and systemically.
Co-founded by Christopher J Beaulieu and Malia'Kekia Nicolini, B4 The Other Creations specializes in teaching Play and Vulnerability. Mindfully derived from our experiences performing and educating through physical theater and mindfulness. Founded on principles of equity, the company was devised in 2018 after decades of witnessing transformative breakthroughs from participants of all ages. Whether we are playing with students or adults, our work is enriched with social emotional learning and trauma and neurodivergent informed care developed from over a decade of community outreach. B4 The Other is rooted in the Berkshires of Western Massachusetts. We acknowledge the ancestral peoples of the Mohican and Wabanaki Confederacy land that we reside on. Prior to Covid, B4 The Other traveled throughout the United States and internationally offering professional development, theatrical productions, and educational residencies.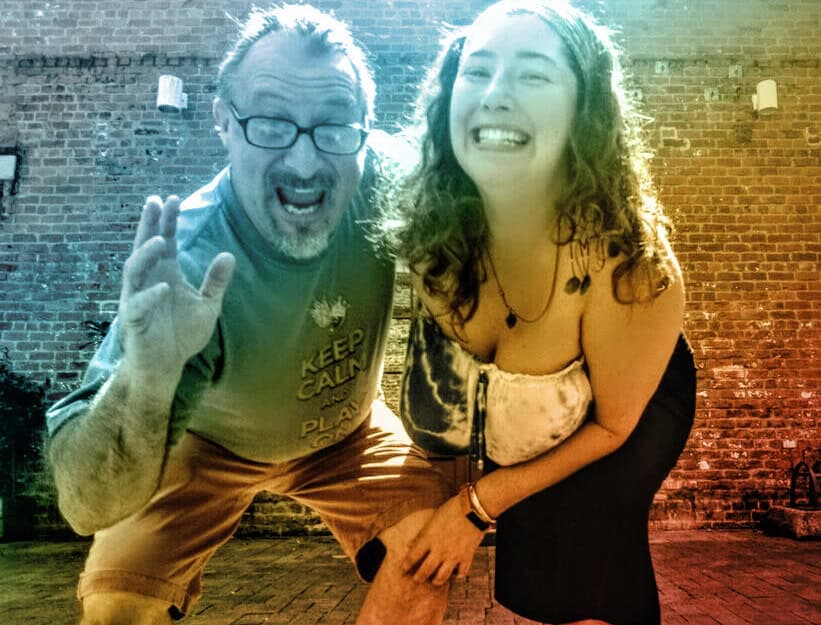 Covid19 halted our business as we once knew it. It has empowered us to find sustainability by transitioning the play of B4 The Other to online platforms. Including Patreon and seven week courses in our Pedagogy Of Play offered through Zoom. Although the world is still finding healing, the necessity to stay creative, build community, and Play is our priority.
"The truth is that play seems to be one of the most advanced methods nature has invented to allow a complex brain to create itself." - Dr Stuart Brown MD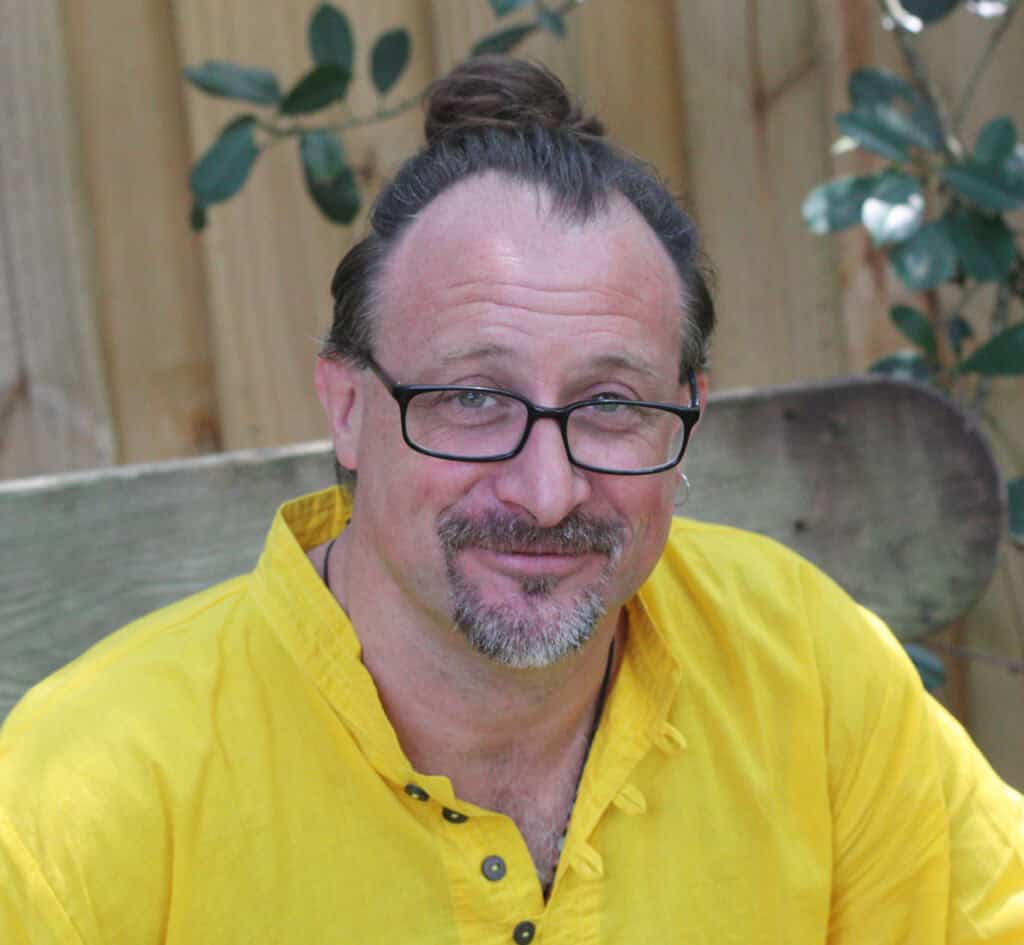 Christopher is known as "The Game Changer" and "The Playmaker" across the globe.
A first generation American born to immigrant parents of Scottish and French Canadian descent. He is an educator and artist with over 25 years of experience facilitating Community Building and Play Exploration rural retreats, educational residencies, and now online workshops. Being one of the pioneers of facilitating Play work, he is certain that the level of effort, risk and communication we put into our lives is in direct correlation with what we get out of them. 
Training: Shakespeare & Company, Dell Arte International (Graduate), Movement Chair of SETC, Society of American Fight Directors, Pilobolus, and Creatively Independent
Awards: Paddy Crean SAFD, Recognized Advanced Actor Combatant with Society of American Fight Directors
 Activism: Christopher has been a supporter of the LGBTQ+ community and the fight for Gender Equality since the 80's. He believes in Children's Rights and Age Equality that has only been amplified by becoming a Father of two beautiful boys. He stands in solidarity with Black Lives Matter.
Malia'Kekia has been called a "Vibrational Activist" from how they hold space while facilitating.
She is kanaka maoli  (Native Hawaiian), they received their inoa (name) traditionally from an inoa po (mothers dream) that held both a inoa ho'ailona (symbol) and their inoa ulaleo (ancestors voice). Malia'Kekia is an internationally touring actress and teaching artist who has dedicated the last seven years of her life to Play Exploration. Malia'Kekia's belief in being at our most compelling when we are at our least composed, underpins their teachings within B4 The Other. Malia'Kekia was delighted to take part in Mindful NYU and Sounds True's  inaugural MBA program bringing mindfulness and spiritual wisdom into business. She holds an InnerMBA in conscious leadership and mindful sustainability in business practices. Malia'Kekia is the Artistic Director of the New England Youth Theater in Brattleboro, VT.  As well as the NE1 Regional Lead Trainer for Narrative 4 (global non-profit teaching empathy). They are a member of artEquity's BIPOC Leadership Circle 2022. This cohort of 33 leaders is the largest cohort of BIPOC folks in change making positions ever created.
Training: New World School of the Arts (BFA), Mindful NYU (InnerMBA), Yale University (Science of Wellbeing), Power of Vulnerability (CE Credits), Mahi Yoga Centre (RYT 200HR), TedXBroadway Young Professionals, BIPOC Leadership Collective (Assets 4 Artists from Mass Moca), American Theater Wing's SpringboardNYC, Vipassana Meditation Retreat as taught by S.N Goenka in the tradition of Sayagyi U Ba Khin (Dhamma Dhara). Attending the teachings of His Holiness The Dalai Lama at his home temple in Dharamshala, India.
Activism: Malia'Kekia is deeply committed to destigmatizing beliefs around menstruation as she believes it lays at the root of gender inequality. They are honored to be a Thinx Leader, helping to ripple this message into the world and support global sustainability through Thinx period underwear. Malia'Kekia supports LGBTQ+ Equality, Children's Rights and Age Equality. They stand in solidarity with Black Lives Matter.
French for "the play quiz" paying homage to the lineage of Clown that B4 The Other's work derives from.
We created ten meaningful questions just for you! To generously meet us as fellow human beings. As well as offer your own reflective experience, if you so choose.
The name of the game is to answer all ten questions with the first response that comes to mind! Without judgement or hesitation but unapologetically buoyed by Play! We welcome you to Play alongside us!
What is the meaning of your name (as you know it)?
What do you want to be when you grow up?
You find yourself alone, what brings you comfort?
The music/song that leads your charge?
What shakes you to the core?
The title of your memoir:
How do you remember Play?
Fill in the blank – Vulnerability is…
What takes your breath away?
What is one thing you are grateful for at this moment?